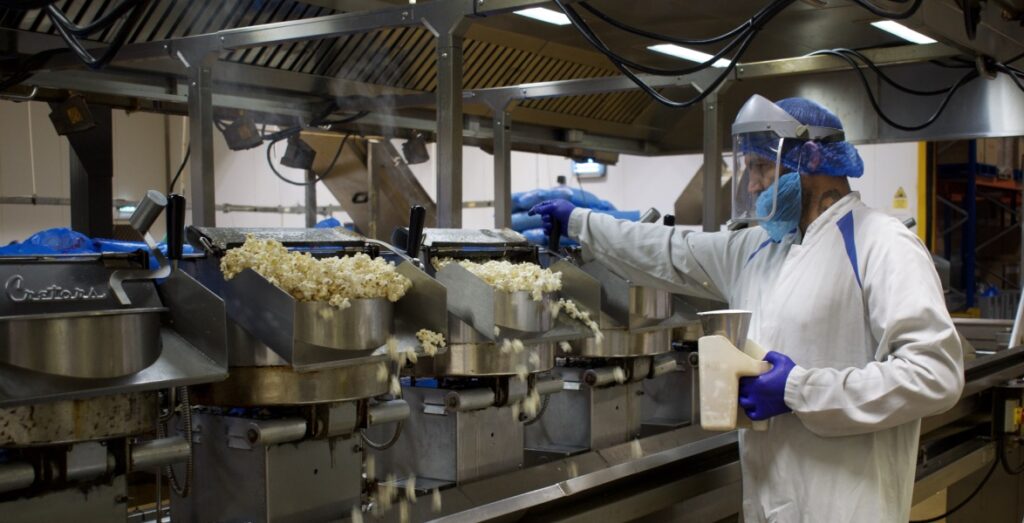 Pop to the top: that time we bought a popcorn factory!
Last year, Taylors Snacks embarked on an exciting journey that marked an incredible milestone in our history. We expanded our family and welcomed an own-label popcorn maker into the Taylors' fold. This wasn't just a business acquisition – it was an affirmation of our commitment to you, our loyal snack enthusiasts, to continuously broaden our range and deliver top-notch quality in every bite.

When the opportunity came up to rescue a popcorn factory from administration, we didn't think twice. Taylors has always been about more than crisps. We're about the joy of snacking, the smiles on your faces when you open a bag of our treats, and the shared experiences around our products. And so, we embraced popcorn, another iconic snack loved by many, to add more sparkle to our product lineup.

But why popcorn, you may ask? We reckon popcorn carries an unmatched sense of nostalgia, of family movie nights, and exciting trips to the cinema. Moreover, popcorn, with its versatility and natural goodness, aligns perfectly with our ethos of balance and fun in snacking.

The popcorn factory brings diversity to our offering, allowing us to introduce a delightful range of popcorn flavours – including our more indulgent seasonal line up… From the sweet whisper of 'Toasted Marshmallow' to the cosy hug of 'Sticky Toffee Pudding', and the festive magic of 'Gingerbread', our seasonal popcorn range has been an absolute hit with you all!

Not only did this move enhance our product range, but it bolstered our commitment to local production and sustainability. By saving the factory from closure, we preserved jobs and contributed to the local economy. At Taylors, we believe in the power of community and strive to ensure our progress benefits everyone involved.

Since the acquisition, we've seen phenomenal growth. Our popcorn sales have soared, and customer feedback has been glowing. We've managed to make a beloved snack even more lovable, and that success is all thanks to you, our fantastic customers, for embracing this new chapter in our journey.

As we continue to push the boundaries in the snack industry, we hope you'll stay with us, ready to taste every new innovation we bring to the table. From our core crisps range to our flavourful popcorn, Taylors Snacks is all about bringing you delight in every bite.

Stay tuned for more exciting news, new product launches, and much more on our TikTok, Facebook, Instagram, and Twitter pages. Here's to more fun and exciting snacking adventures together!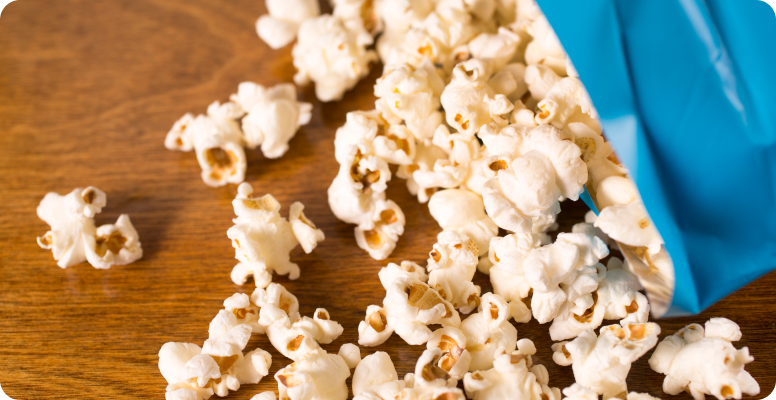 Better for you, better for your taste buds: the Taylors journey into healthier snacking
Better for you, better for your taste buds: the Taylors journey into healthier snacking As a tasty snack brand, we've always been about one thing: flavour. The unique crunch of our crisps, the cheerful pop of our popcorn – we've always loved delighting your taste buds. However, in recent times, we've begun a new journey […]
Read more
Three months in and flying high: a reflection on the Taylors rebrand
Three months in and flying high: a reflection on the Taylors rebrand Just three short months ago, our Mackie's Crisps underwent a transformation as monumental as a butterfly emerging from its crisp-alis. We shed our old skin and took to the skies as Taylors, ready to bring our unique and mouthwatering snacks and flavours to […]
Read more