The Mackie's Crisps you love are now called Taylors.
"The Taylor family has farmed in Errol, Perthshire for around 100 years – spanning four generations. We started making crisps in 2009, in partnership with the amazing Mackie family.
Our snacks range has grown since the noughties, with popcorn added in 2015, and lentil waves in 2019. In 2022, we worked closely with the Mackies to take on full responsibility for the snacks business under the Taylor family name. Mackie's of Scotland continue producing their award-winning ice cream and chocolate.
As 2023 progresses, you'll see the Taylors Snacks branding roll out across our entire range. So keep your eyes peeled for Taylors in the snack aisle. It's the same great crisps, popcorn and lentil waves you know and love – just with a new name, and new packet."
James Taylor
Managing Director & Pickled Onion Fanatic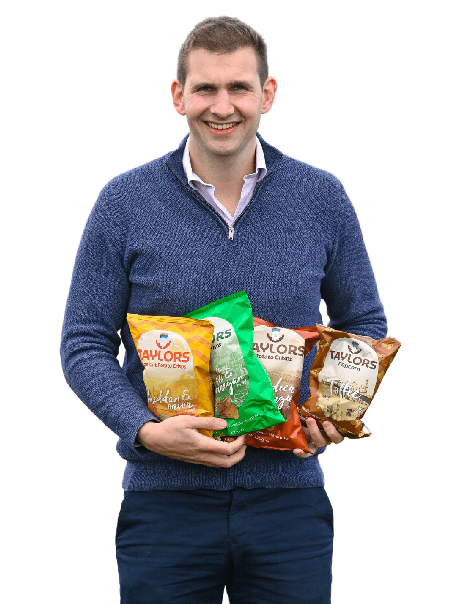 Popping perfection
Did you know we do popcorn too…? Hand-cooked, we'll have you know…! 
We coat and season all our perfect pops in cinema-worth flavours. You'll be transported straight back to your younger years, which is why Taylors popcorn can play a starring role in any great night in.
View our flavours
What makes Taylors crisps so special?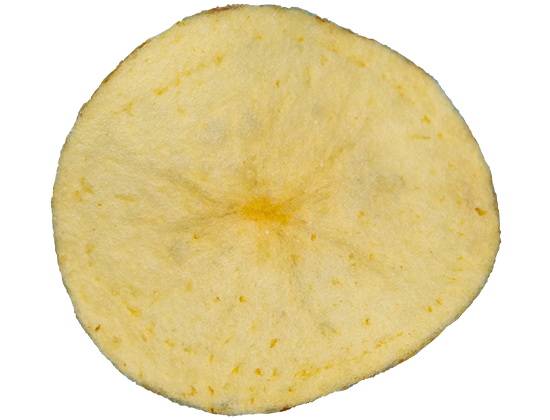 Thick-cut crisps
We cut our terrific tatties extra thick, to hold their flavour. No wafer-thin nonsense here.

Unique crunch
The combination of thick-cut crisps and gentle cooking gives our crisps their signature crunch.

Cooked gently
We take our time when we cook our crisps. Good things come to those who wait…

Tattie taste
We embrace the potato, which is why our crisps taste like the spuds they represent.
Give us your thoughts:
We'd love to hear what you think about our crisps, popcorn and lentil waves. Don't be shy – we won't cry, or say goodbye. Your feedback helps us make better snacks.
We can also send you regular updates via Crunch Time, our bite-sized newsletter – if you're game, make sure you tick the box.
If you're interested in how we manage your data, please check out our privacy policy.