Our tireless
Taylors team
We're unique at Taylors, and proud of it. Our snacking experiences bring people together, by celebrating what makes each of us different.

Our own people are the lifeblood of our products and brand. We're a playfully curious bunch, embodying a sense of fun and adventure. We're upbeat and reliable – pushing the snacking experience boundaries, but keeping an easy-going attitude.

Our imagination never stops, we're well known for our creative flavours and World Firsts – sparking joy and surprise in snacking life. We're also an ambitious and hardworking lot, it's rooted in our farming background. We're determined to make our mark, but always with grace, humility and through uplifting others.

If you think we sound a lot like you – come and work with us! Contact hello@taylorssnacks.com to find out about any live or upcoming job opportunities.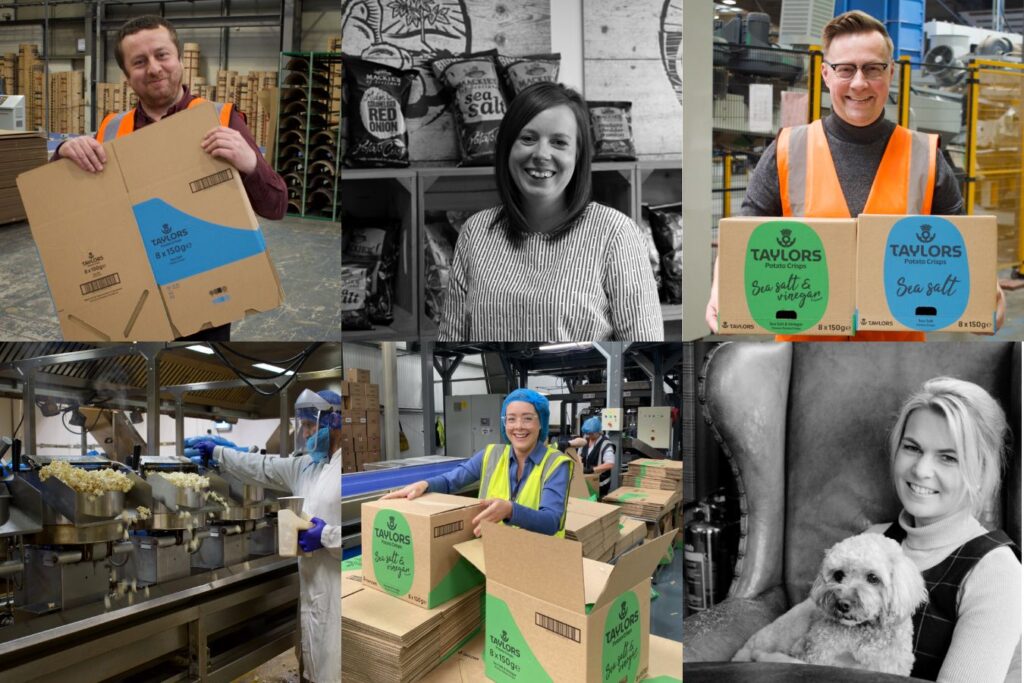 Sign up to Crunch Time
Want regular updates via Crunch Time, our bite-sized newsletter? If you're game, tick the box and sign up.
To find out more about how we manage your data, please check out our privacy policy.